[ad_1]

We know the Lamborghini Aventador successor will debut in the near future but we don't know exactly how it will look.
Recently some patent designs leaked showing the next V12 from Sant'Agata Bolognese and thanks to some clever digital artists, we have our best look yet at the wild Italian.
The official reveal will take place in March and as you can see, the design shows a rather aggressive front fascia not far from the Sian FKP 37 while the hexagonal theme is evident in the top-mounted exhaust tips. There's also a massive diffuser at the rear, which is among the biggest we've seen so far in terms of its proportion to the body.
This is probably not far from the real deal and if this is accurate, we will not be complaining as it looks seriously good.
For the first time, the V12 will come coupled with a plug-in hybrid powertrain to meet emissions regulations.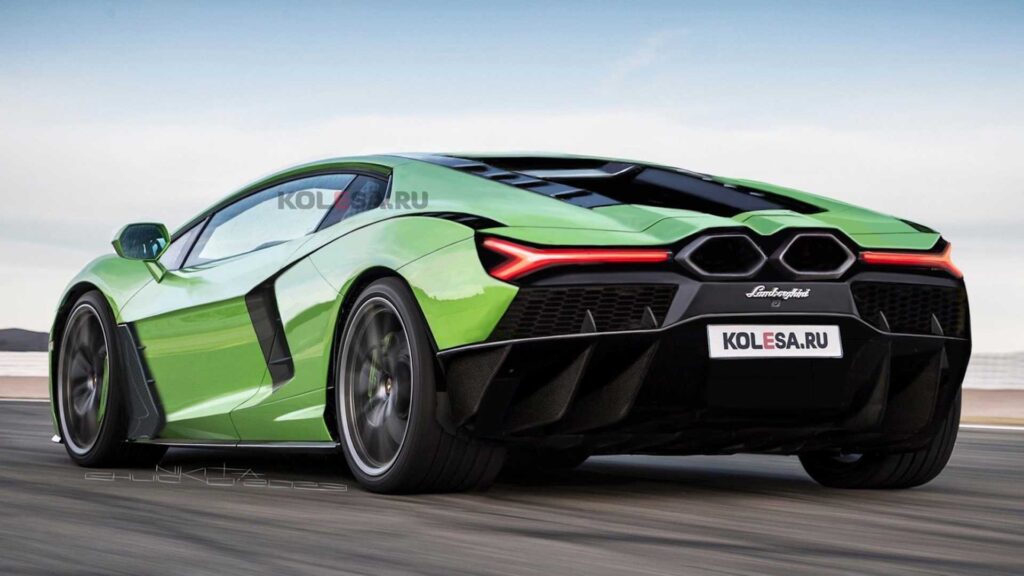 Renderings via Kolesa
[ad_2]

Source link