[ad_1]
Many consumers feel brands with online stores aren't able to deliver a great shopping experience. According to a study by Salesforce, nearly 64% of global consumers stated that their expectations from online brands have grown over time. Around 53% of them say that most brands are not able to match them. The study even went on to highlight how 79% of consumers said that the shopping experience a brand offers to them is as important as the products and deals they were offering.
A great online store design, optimized product pages, faster checkout and endless deals to offer savings on purchases. What more could a shopper ask for, right?
Wrong.
In this article, we're sharing what the modern shopper expects from a brand's online store, before, during and after a purchase.
The online customer journey shoppers expect
1. Before a purchase
The survey highlighted a shift in the shopper's purchase behavior when looking for products. Shoppers now look for user-generated content like pictures shared by the customers, product ratings and reviews, and testimonials. In fact, they were 2.4 times more likely to engage with a brand that offered them more social proof.
It's safe to say that all those customers who have been sharing their purchase pictures on social media, now need to find a place on your store. With tools like Yotpo, this is really easy to implement.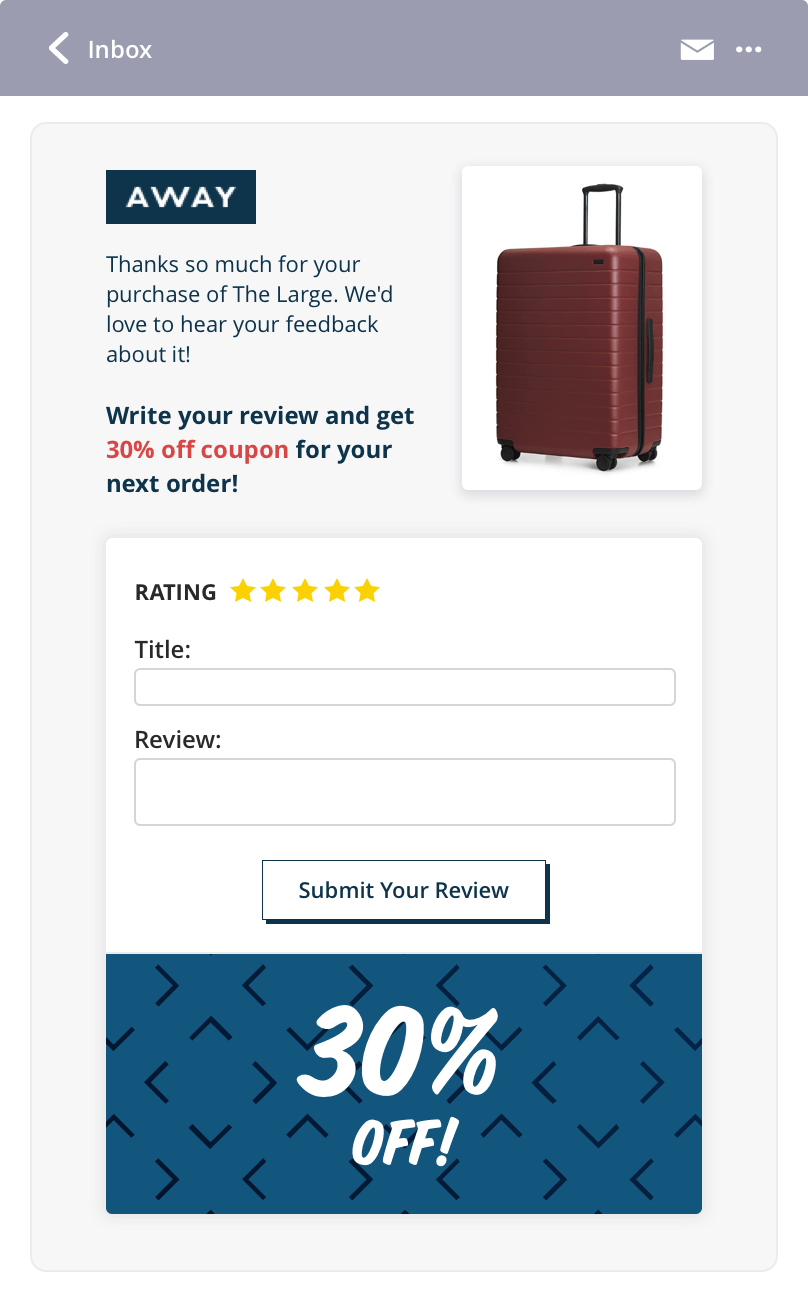 But that's not all. Today's online shopper is 1.9 times more likely to make a purchase when offered personalized discounts. And 1.3 times more likely to engage with a brand when communicated with in a personalized manner.
Take for instance, a shopper who is price sensitive. Typically, this shopper will add a few items to cart and then take off to the search engine to look for deals on coupon sites. Now they might have to go to and fro from these sites trying to find valid coupons for your brand – what if you understood what they were looking for and presented them with it?
With solutions like Engage you can do just that. It tracks the shopper's behaviour on your store, identifies those looking for coupons and then uses an engagement window to showcase the ongoing deals on the site itself.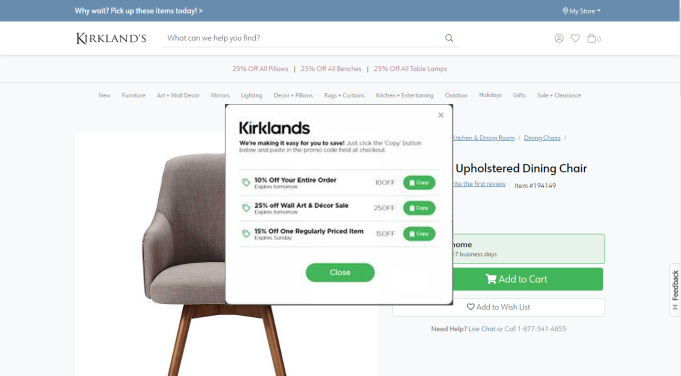 This only goes to validate how 89% of online consumers are more likely to convert with a brand that offers personalization.
2. During a purchase
At this point, the consumer is all about product information. They want to not just look at the product images and the videos you've added, but also carefully read through the description to ensure it is what they're looking for. Take for instance, on a fashion store, the shopper would be looking for a sizing guide and product material information to visualize it better.
That's where solutions like Webrotate360 come into play. The platform enables you to create interactive 3D product photography for your online store. Adding more depth and dimension to your product media helps the shopper make an informed purchase. After all, no one wants to buy a shoe seeing only how the top of it looks. Right?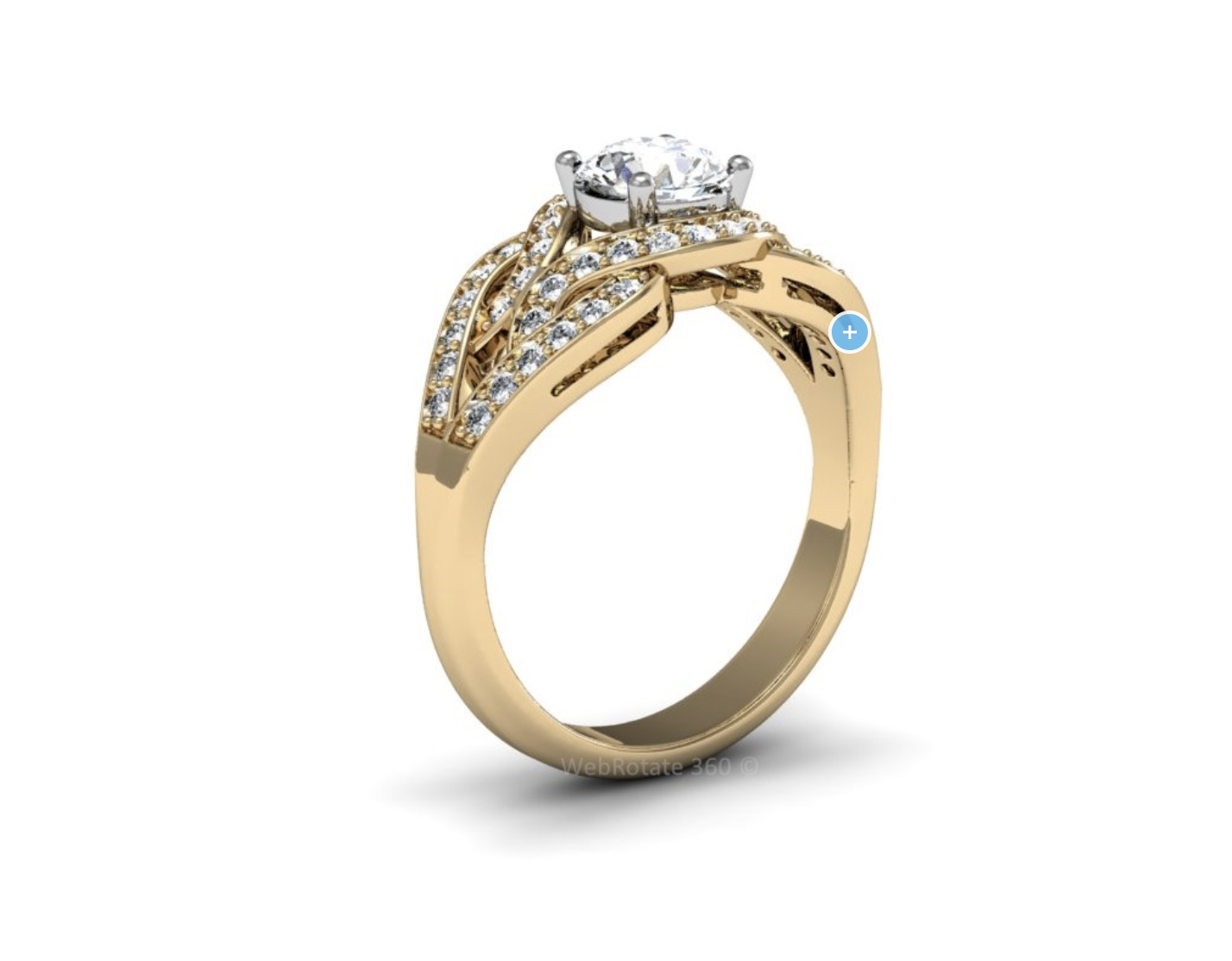 Now the very next thing you need to ensure for a great shopping experience is that when they're consuming this information, they're not distracted.
What do we mean?
Did you know that 11% of your store's traffic is seeing unauthorized ads that get injected by adware on the consumer's browser? These ads come through browser extensions and web apps. So while you think your product page optimization is complete, here's what the reality looks like and the typical CSP is not able to prevent it: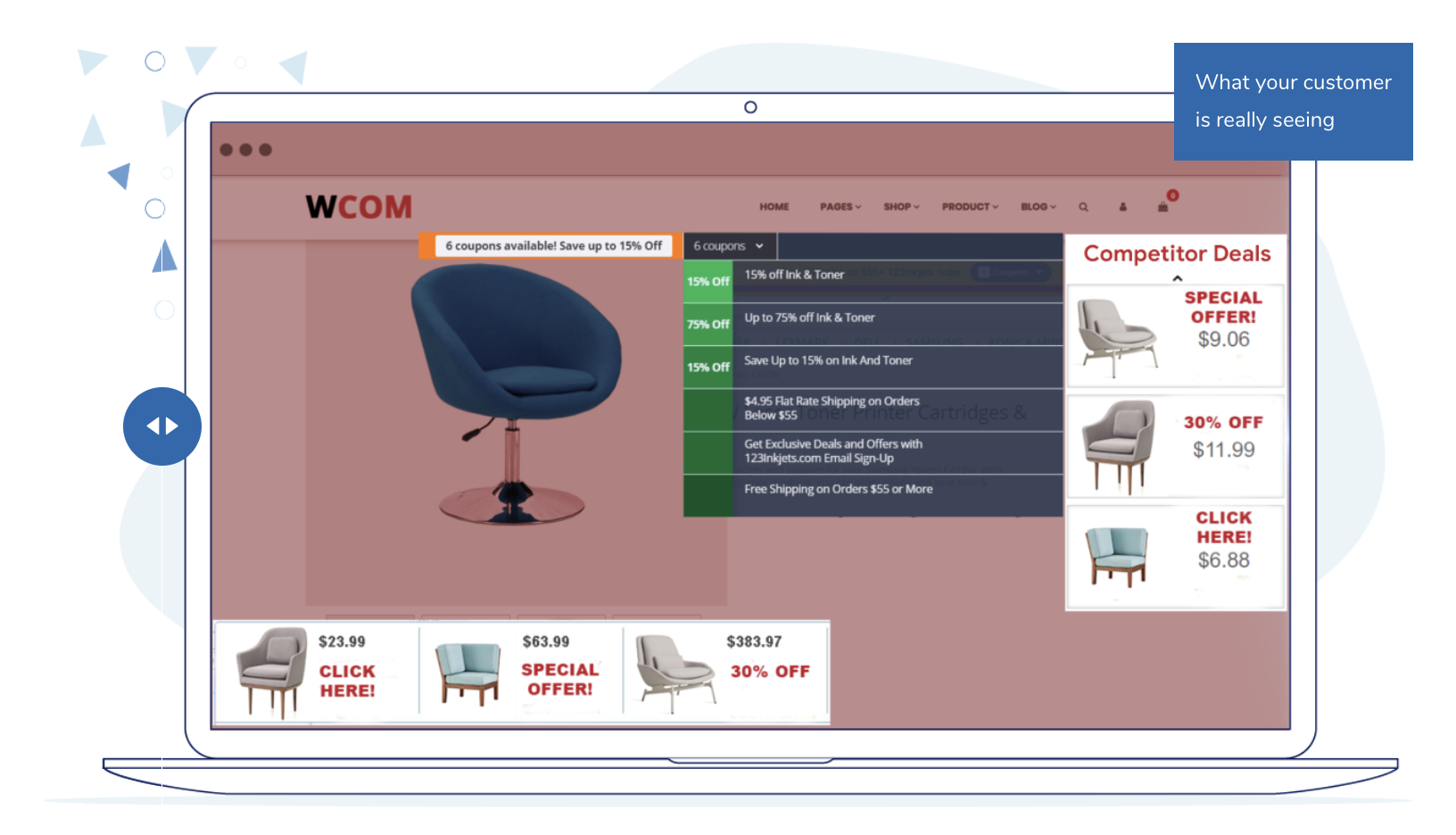 Brands like Nine West, Puma, Kirkland's and others noticed these impacting their online store sales. Implementing a line of code from Shield, the stores were proactively able to block these ads before they even show up on the consumer side. The brands noticed almost 16% increase in their conversion rates. Read their success stories here.
If you're wondering can consumer browser adware really impact your sales? The answer is YES.
3. After a purchase
It's not just the before and during that matters when creating a great customer journey experience for your shoppers. Your responsibility doesn't end even after the purchase has been made. This is in fact the time when you need to communicate effectively with your customers and keep them engaged.
Now this is where brands need to use chatbots, live chats, web push notifications, email and even Facebook Messenger. Each of the channels allow brands to automate some part of the conversation with their customers.
Take for instance, a query around when the order is going to be shipped or the status of the order.
Similarly, brands can also use these platforms to keep the customer engaged with information around other discounts and deals post purchase. Personalization added to timely messaging, can bring back customers for more repeat purchase and as we all know, repeat customers tend to have a higher average order value.
So your post purchase strategy should be focused around customer engagement, increasing brand recall and bringing back these shoppers more frequently to your store.
Improving the online customer journey of shoppers
When the biggest of brands are now implementing strategies that take into account these expectations at every stage, it is time you do too.
The survey highlights that 67% of consumers feel it is important for a brand to have a connected process. Right from the point they discover the brand to how they explore products and when they make a purchase, the modern shoppers want retailers to create an omnichannel experience that is seamless.
If your brand's store too has been getting traffic but not really converting shoppers into customers, it's time to change the online customer journey you offer. We wrote a blog sharing six ways in which you can be better than your competitor. Read it here!
Ready to turn more shoppers into customers? 
Remove distractions and increase conversions with BrandLock. 
[ad_2]